The year may be wrapping up, but for these Table Tennis players, they're just getting started. This week, the World Table Tennis Tunis Contender title kicks off, and in November one of the biggest competitions takes place, the WTT Championship Finals, where the best and most ambitious players compete.
We've taken a look at the current crop of players and picked out our favourites to clinch the Championship title.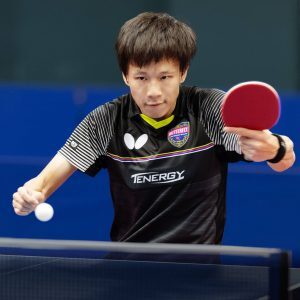 Lin Gaoyuan – CHINA #7
The second half of the 2010 decade marked the rise of Lin Gaoyuan who won the 2017 Asian Cup and three single ITTF World Tour titles. Ranked seventh in the world, the Shenzhen native has an aggressive style that is motored by his explosive power. At age 26, and still showing space for progress in his game, Lin is primed to be a bigger star than he already is.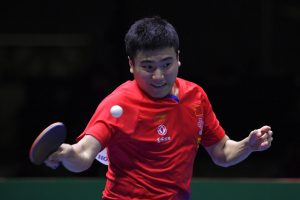 Liang Jingkun – CHINA #11
Liang Jingkun will be looking at the names above him in the world rankings and feel he has a good chance to take a leap if he can leverage his youth and progress in his game. At 25 years old, Liang is amongst the youngest in the top 15. Currently world number 11, Liang needs just a little above 300 points to break into the top 10.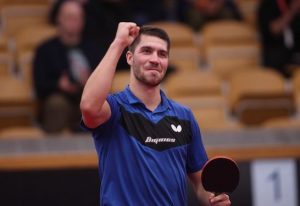 Patrick Franziska – GERMANY #15
After winning multiple U21 titles, Patrick evolved to become a solid individual player and a stellar doubles partner. He was part of the German teams that won silver in the 2014 and 2018 World Team Championships and has captured multiple medals in the doubles category. Patrick will be integral to Germany's international setup for years to come.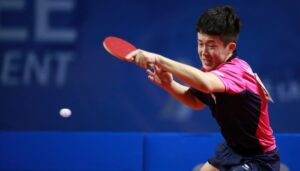 Wang Chuqin – CHINA #17
21 years old, with solid big-game experience and wins already under his belt, the future is promising for Wang. Winning a gold medal in his World Championship debut, after stunning the world in the 2018 Youth Olympic Games, Wang now has our attention and can only go up from here.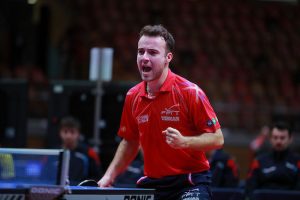 Simon Gauzy – FRANCE #19
Athleticism and an imperial technique make Simon an unpredictable opponent and one you do not want to meet on his best day. Xu Xin knows all about that after the 2019 World Championships, where Simon pulled off a massive upset at the Championships, knocking out world number 2 Xu!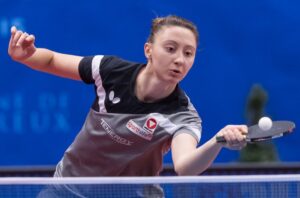 Sofia Polcanova – AUSTRIA #16
For years now, Sofia has been the flag bearer of European table tennis in a women's division that is dominated by players from Asia. The left-handed Austrian with a long wingspan that she uses to devastating effects continues to hold her own and she will be a force to reckon with for years to come.
Adriana Diaz – PUERTO RICO #18
This is a good kind of alone to be if you are Adriana. She is the only player from across the ocean in the top 20 of the women's division. Adriana is bringing Puerto Rico and the dreams of the American continent with her on the world stage. Coming from a table tennis background, Adriana who is only 20, has won all that there is at Pan American level and now has her sights set on the World stage.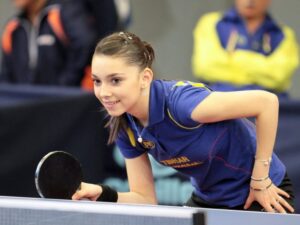 Bernadette Szocs – ROMANIA #25
After claiming gold at the 2017 Challenge Brazil Open and mouth-dropping everyone in 2018 when she was an upset winner at the Europe Top 16 Cup, Bernadette established herself as a talented player. At 26 years old and sitting at number 25 on the women's standings, the Romanian still has time and energy to become a world-class player.